Today we are all aware that being eco friendly and using eco friendly products is something that is becoming the norm.  Children are learning about how to reuse, recycle and learning how to look after their world with the assistance from you.  You are the biggest role model when it comes to helping to save our earth.  Your actions will be followed by children and adults that you are connected with each day.
So let's start promoting products that are going to break down in the environment.  Did you know that it takes 50 years for a margarine container to break down and a plastic bag takes 40 years and we use them once.  Newspaper but will break down in 3 months and brown paper bag will take 2 months to break down.  STOP BUYING PLASTIC!
I want to look at alternative products that you can buy and use over and over and if you need to they will compost.  The eco warehouse provides environmentally friendly and sustainable products.  These are some of the products that I think would be great to buy.
compostible zip lock bags
sandwich paper bags
honey wraps
wooden toys
eco friendly face paint
beeswax crayons
recycled pens and pencils
seed bombs
compostible bin liners
kids bamboo toothbrushes
leak proof lunchbox
Go check out what they have to offer here click the box.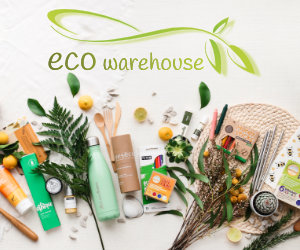 What are the learning outcomes for children using sustainable products?
allows children to be responsible for their actions
develops thriftiness
allows children to help create a better future for themselves
increase children's awareness for their environment and what goes into the landfill
develop knowledge about composting and gardening
develop understanding about kaitiakitanga
developing knowledge about papatūānuku
developing knowledge about recycling and what can be made from recycled stuff
developing knowledge about protecting the environment
engaging in recycling of your own rubbish is fun